How to use Naivilo Skincare Products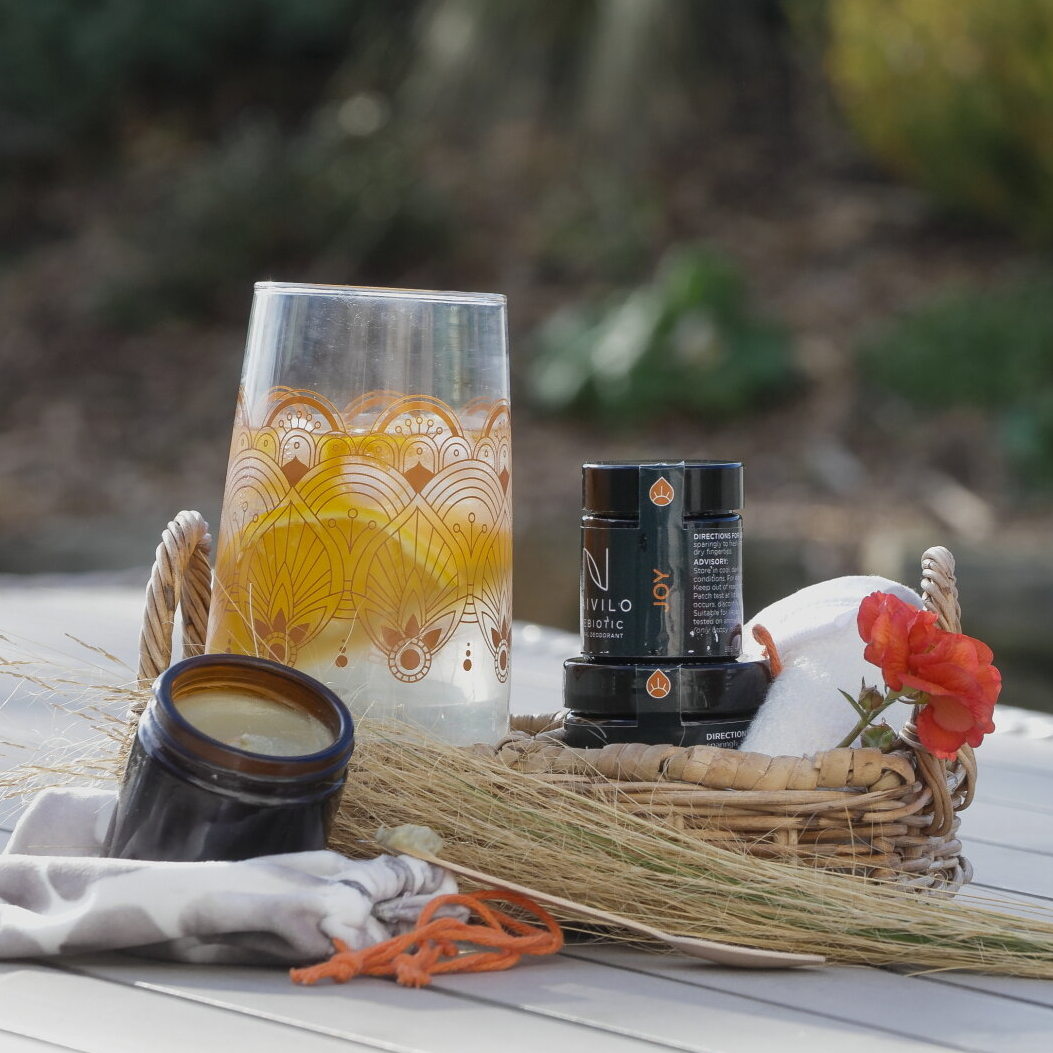 Prebiotic Natural Deodorant Balm
Instructions:
Apply a small pea-size amount of balm using either the wooden teaspoon provided or clean dry fingers to clean dry skin then recap the jar tightly after use.
Use only as directed. Store in cool, dark and dry conditions. This is a water-free self-preserving product, introducing water will cause contamination. As we are passionate about giving you the best quality products, the colour and texture of the product may vary depending on the supplier, the season, and how the raw ingredients were harvested and produced.
SHOP NOW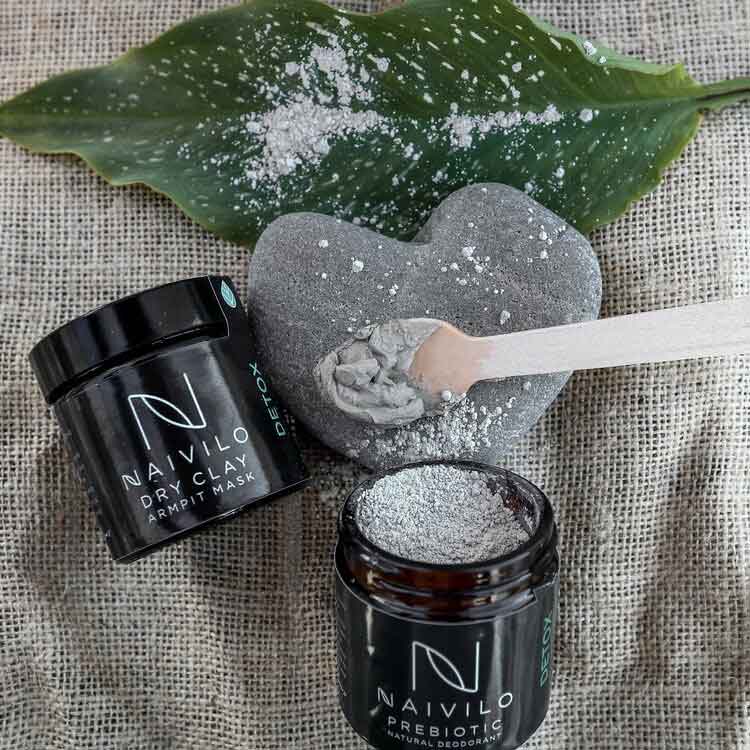 Dry Clay Armpit Mask
Making up the Dry Detox Mask with Prebiotic:
Use on your underarm skin, face or even feet!
Ritual: In the palm of your hand or non-metal bowel mix 1 non-metal teaspoon of mask with 1 teaspoon of water to form a paste, apply to clean armpits, rest with arms raised to aid drying of mask. You can try using raw apple cider vinegar (it contains good bacteria) instead of water or try half water and half vinegar for a deeper cleanse. The vinegar can sting a little so try a little first., only use water for a face mask. Redness may occur on your skin but it will calm after a short time. See what suits your skin. Remove with warm wet cloth after 10-20 mins. For best results repeat 3-7 days in a row when transitioning to natural deodorant followed by 2/month for maintenance. Enjoy healthier fresher pits!! Can be used as a foot detox mask too to help reduce foot odour.
Cleansing Mitt care instructions:
Antibacterial by nature, made up of 90% natural Bamboo fabric 10% polyester. Wash at 40C, avoid bleach, softener and ironing.
Idea: Use the tag side to clean your face and non-tag side for your underarm skin for when you need to freshen up!
SHOP NOW
Advisory: Use only as directed. Store in cool, dark and dry conditions. Avoid introducing water into the dry mask as it will spoil. Avoid contact with eyes. For external use only. Suitable for all skin types. To ensure it suits your skin type, patch test at first. If irritation occurs, discontinue use. Keep out of reach of children.