Dry Clay Armpit Mask
Regular price
Sale price
€25,00
Unit price
per
Sale
Sold out
Detox Multi-Mask
Stay grounded with our down-to-earth Dry Clay Armpit Mask. This mask is formulated to cleanse and restore your armpits to their natural glory! It's the perfect prep for your choice of Naivilo Prebiotic Natural Deodorant balm. As is a multi-mask, it can also be used on your Face (used with water) to open pores and cleanse or on your fabulous feet for the ultimate foot cleanse ritual.
In the palm of your hand or non-metal bowel mix 1 non-metal teaspoon of mask with 1 teaspoon of water to form a paste.
Apply to clean armpits.
Rest with arms raised to aid drying of mask.
For best results repeat 3-7 days in a row when transitioning to natural deodorant followed by twice a month for maintenance.
Alternatively, for armpits and feet only, you can use raw apple cider vinegar (it contains good bacteria) instead of water. The vinegar can sting a little so dilute with 50% water initially.

Moroccan lava clay (rhassoul clay), Sodium Bentonite Powder (bentonite clay), Zeolite Clinoptilolite, α-glucan oligosaccharide (prebiotic)
Free Shipping: Purchases over €70 for delivery in Ireland automatically has free shipping. You don't need to do anything, we take care of it all for you!
Package Free option only includes the product and necessary shipping materials, your environmentally friendly option.
Reusable white gift box (unbranded so you can re-gift) includes white recyclable box, a black biodegradable (made from wood pulp) ribbon, a small wooden spoon along with a little "mantra and try" card to help you start your day with a positive feeling! Perfect self-gift, gift to share with others or to give someone you care about.
Share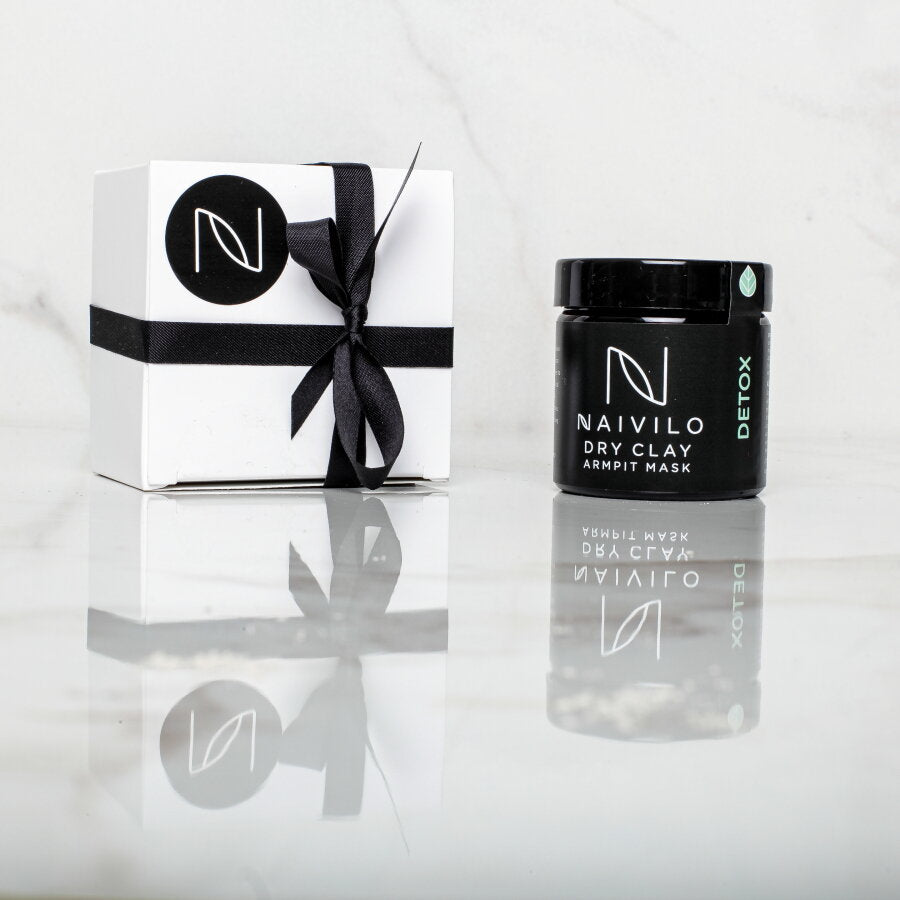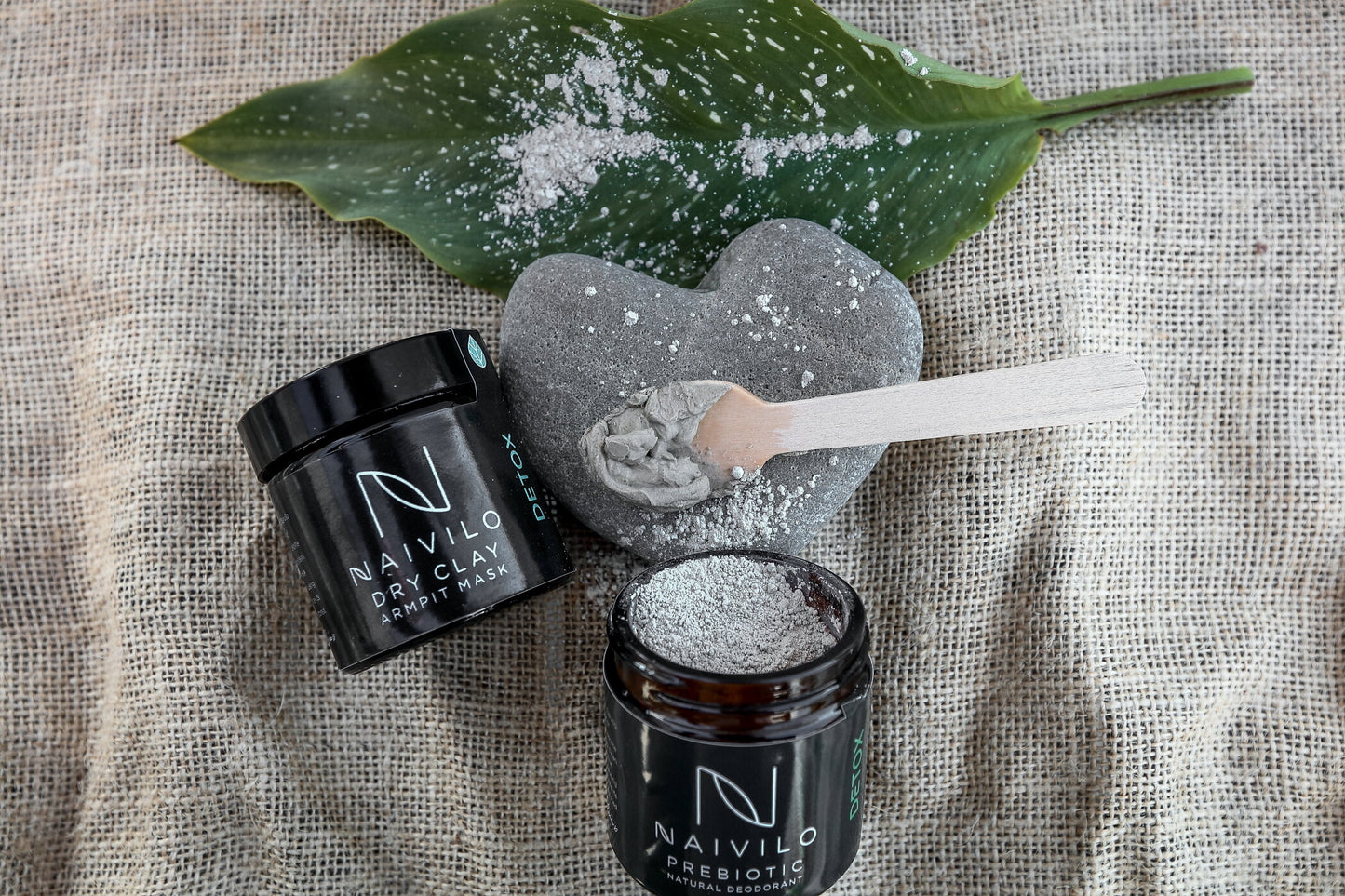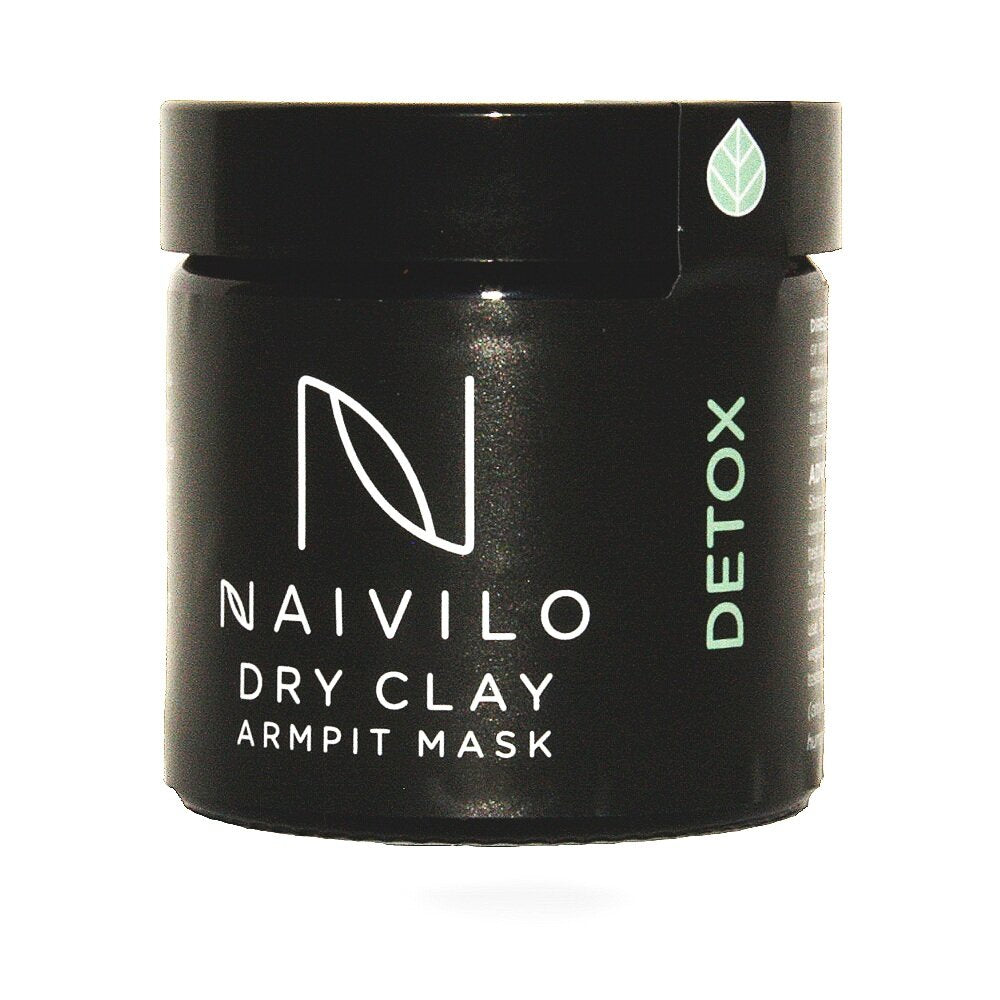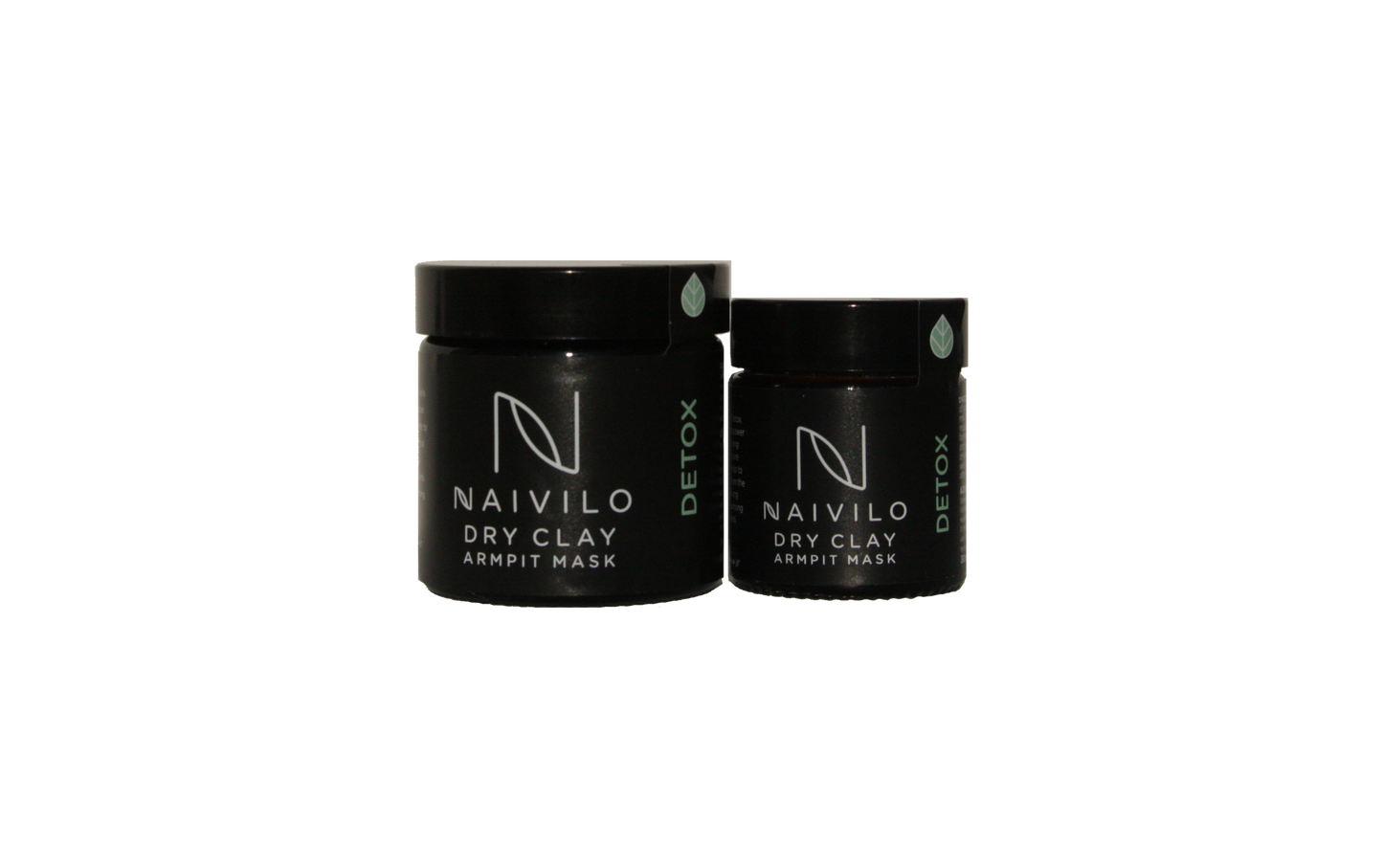 Cruelty-Free

Plant Based

Prebiotics

Sustainable